Stroll through town, float downriver and savor gourmet cuisine, for a day trip packed with pleasures.
A value ticket set combining train fare and Yanagawa gourmet cuisine.
The Ticket Pack includes
・Nishitetsu Train Round Trip Ticket

Ticket-selling station ⇔ Yanagawa

・Punting Tour Ticket

Yanagawa Kanko Kaihatsu K.K. Shogetsu Punt Station

・A selection of choice Yanagawa cuisine

9 locations

Choose one of the nine locations below.

Tokumori Coupon Special Discounts

・Hakushu Kitahara Birthplace Admission Fee ¥50 Off
・Yanagawa Nishitetsu Taxi ¥50 Off
・Ariakezuke Honpo, Karatachi Shopping Arcade Bonus Voucher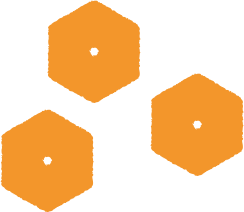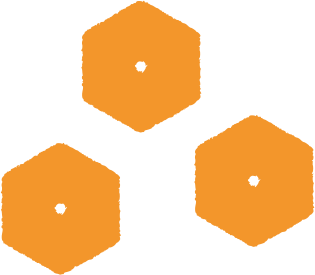 Yanagawa's gourmet specialties will leave you speechless!
Choose one of the 9 locations below.
The Yanagawa Tokumori Ticket special menu lets you sample a variety of ingredients distinct to Yanagawa (eels, jellyfish, blood clams) as well as black cow-tongue fish boiled in soy sauce. It also includes a bathing pass for the natural hot spring, making it a real bargain.

A popular choice is the Yanagawa loach stew with eel and sticky rice steamed in a bamboo steamer. If you're not fond of loach, you can also order an extra-large helping of steamed eel instead.

Our original unagimeshi set comes with eel liver soup with pickled vegetables and includes dessert. Charbroiled eel is a traditional flavor of Yanagawa. Enjoy it in an interior that looks like a cafe in a traditional Japanese house.

Yanagawa is one of the top ports in the Ariake sea, a body of water inhabited by many rare fish. If you want to sample the seasonal bounty of the Ariake sea, we suggest a restaurant run by a popular fish shop that's been in business since 1890. It's also the perfect cuisine to pair with sake.

Wakamatsuya is a venerable shop established in the late 1850's that overlooks the downstream punting dock. Its steamed dishes are imbued with a secret sauce that imparts an elegant flavor. Both its uzaku (eel and cucumbers) and eel-liver soup are superb as well.

Enjoy an original set that pairs steamed delicacies with sweetened boiled mudskipper in a retro-modern interior. On weekdays (Mon - Fri) enjoy free refills on coffee during lunch time. (self-serve)

The chef is adept at French cuisine and has created a masterpiece of steamed eel that is moist yet maintains the crunchy texture distinct to eel. It provides a fresh sensation that goes perfectly with the sticky rice.

The motif of the plating is a river boat which tells stories of Yanagawa! The historic recipe has been passed down for 100 years- the sophisticated sauce and the grill simply enhance the taste of eel. We also pride ourselves with our special chewy rice.

100% domestic eels carefully grilled with white charcoal. We only serve quality rice that match with eel and the sauce. The umami and sweetness mix well in your mouth.
* Photos are not actual representations. The contents may change according to the season.
Services may not be available due to extraordinary closure or store congestion, so please contact each store before visiting.
Stations Where Ticket Packs are Sold, and Prices
| Station | Adult |
| --- | --- |
| Fukuoka (Tenjin)・Yakuin | ¥5,260 |
| Ohashi | ¥5,160 |
| Kasugabaru・Shimoori | ¥5,060 |
| Futsukaichi・Dazaifu | ¥4,980 |
| Asakura Gaido・Chikushi | ¥4,900 |
| Station | Adult |
| --- | --- |
| Mikunigaoka | ¥4,800 |
| Ogori | ¥4,720 |
| Miyanojin | ¥4,620 |
| Kurume・Hanabatake | ¥4,540 |
| Daizenji・Shin-sakaemachi・Omuta | ¥4,460 |
[Stations Where Ticket Packs are Sold]
Fukuoka (Tenjin) , Yakuin , Ohashi , Kasugabaru , Shimoori , Futsukaichi , Dazaifu , Asakura Gaido , Chikushi , Mikunigaoka , Ogori , Miyanojin , Kurume , Hanabatake , Daizenji , Shin-sakaemachi , Omuta
Important Notes
Using Nishitetsu Trains
■ The Yanagawa Tokumori Ticket Pack combines Nishitetsu train round trip ticket and punting tour ticket and a meal voucher for your choice of select Yanagawa cuisine.
■ Please present your ticket to the station representative at the ticket gate.
Cannot be used at the automatic ticket gate.
■ This ticket cannot be used for stopovers.
■ Ticket is valid for 2 days (including the day you begin using it). However, please be aware that it will be invalid once you return to the station at which you purchased it or if you pass through the ticket gates at any station other than Yanagawa Station.

Punting Tour
■ Punting tour is restricted to boats that depart from the Yanagawa Kanko Kaihatsu K.K. Shogetsu punt station. After arriving at Yanagawa Station, please come by the Punting Tour Information Center next to the ticket gate on the second floor or the Punting Tour Waiting Area in the Karatachi Meitengai Shopping Arcade adjacent to the first floor of the station. Our representative will escort you to the punt station.
Hours of Operation: 9:30 am - 4 pm (First tour: 9:40 am, Last tour: 4:10 pm)
Inquiries: Yanagawa Kanko Kaihatsu K.K.
PH: 0944-72-6177
■ Please be aware that you may need to wait if there are very few passengers, or on weekends and holidays when there are many passengers. (Punting tour lasts about 60 to 70 minutes.)
■ Boats with kotatsu (heated tables) operate between December 1st and the end of February, except during rain or snow.
■ Boats may follow a backup route when the water is low or depending on canal conditions.
■ Punting tours are one-way only. When the tour is over, please use a taxi, local bus (additional fee) or free shuttle bus to return to Yanagawa Station.
■ If you need a taxi, you can find them stationed at the taxi pool in front of "Ohana", or you can use the dedicated telephone in the waiting area to call for one.
Nishitetsu Taxi
PH: 0120-720-140 (toll-free number)
■ The Yanagawa Nishitetsu 50-yen Ride Voucher can be used by each member of your party. Only valid for use with Nishitetsu Taxi in Yanagawa.
■ Go to the "Ohana-Mae" bus stop to catch a local bus to the station.
■ You may board the free shuttle bus near the punt station (Okinohata). (If you are unsure of where to board, just ask the representative.)
Departure time [approx. 12 pm / 1 pm / 2 pm / 3 pm / 4 pm / 5 pm / 5:30 pm ]
* We will operate additional boats if there are large numbers of passengers.
Departure times may differ and can vary by up to 20 minutes before or after the scheduled time. Please be aware that you may have to wait in some cases.
Using coupons for meals and other benefits
■ Services may not be available due to extraordinary closure or store congestion, so please contact each store before visiting.
The menu samples for each listed store are merely examples.
Please be aware that are subject to change at any time.
■ Discounts are available at the facilities listed in the Yanagawa Coupon. We recommend that you check in advance as some facilities may close early or be temporarily closed.
■ Take the Ariakezuke Honpo, Karatachi Shopping Arcade Bonus Voucher to the Ariakezuke Honpo store in the Karatachi shopping arcade to receive your discount.